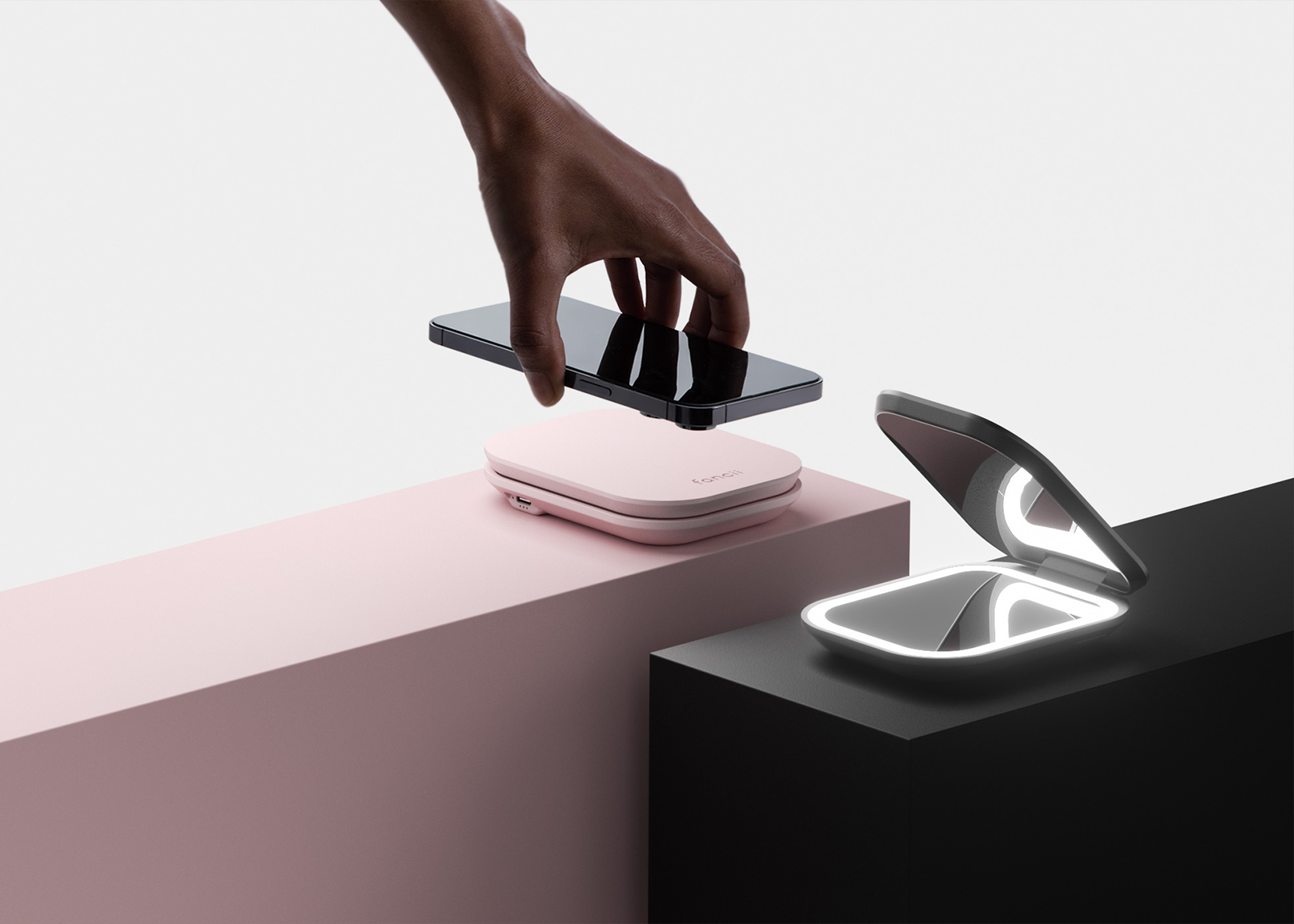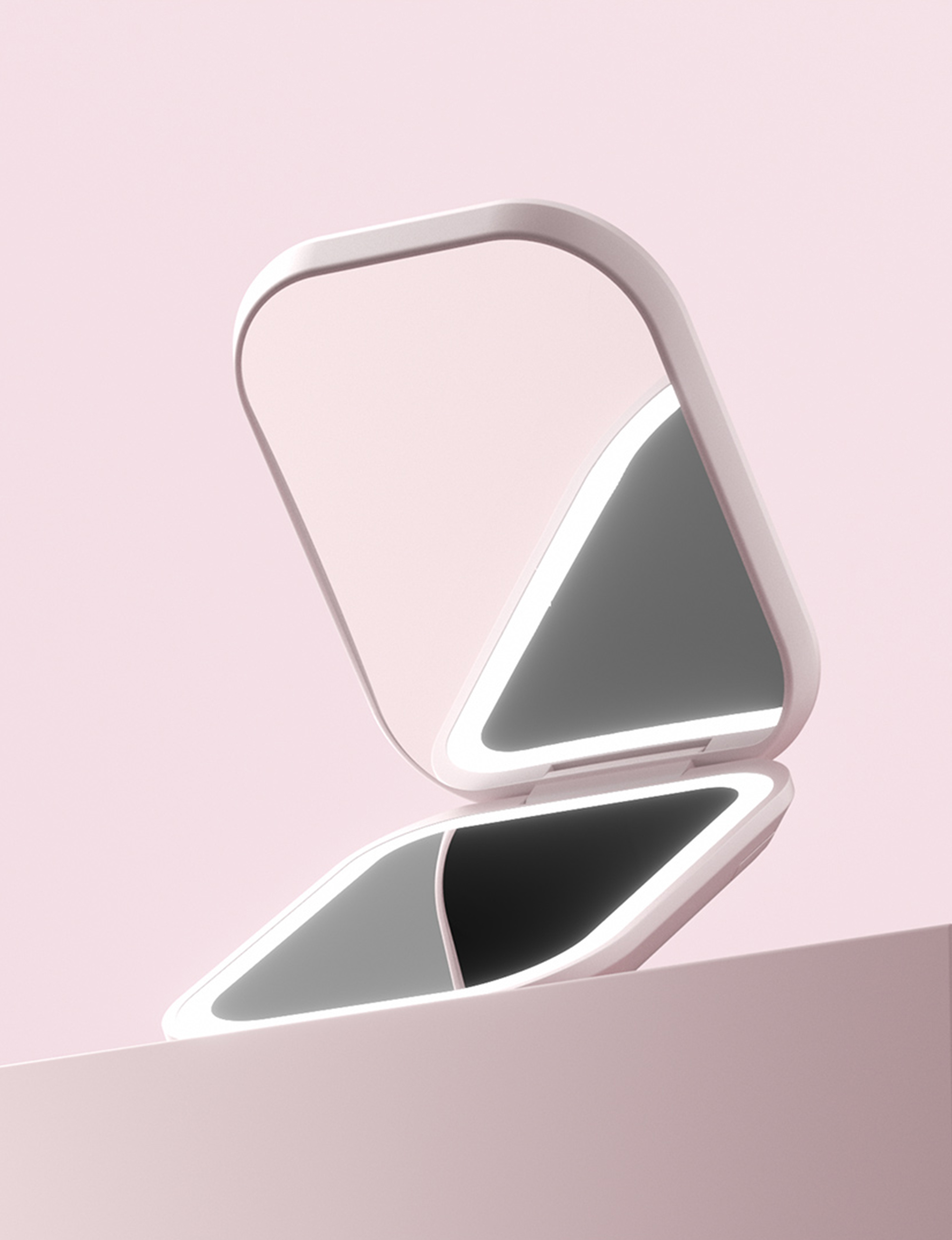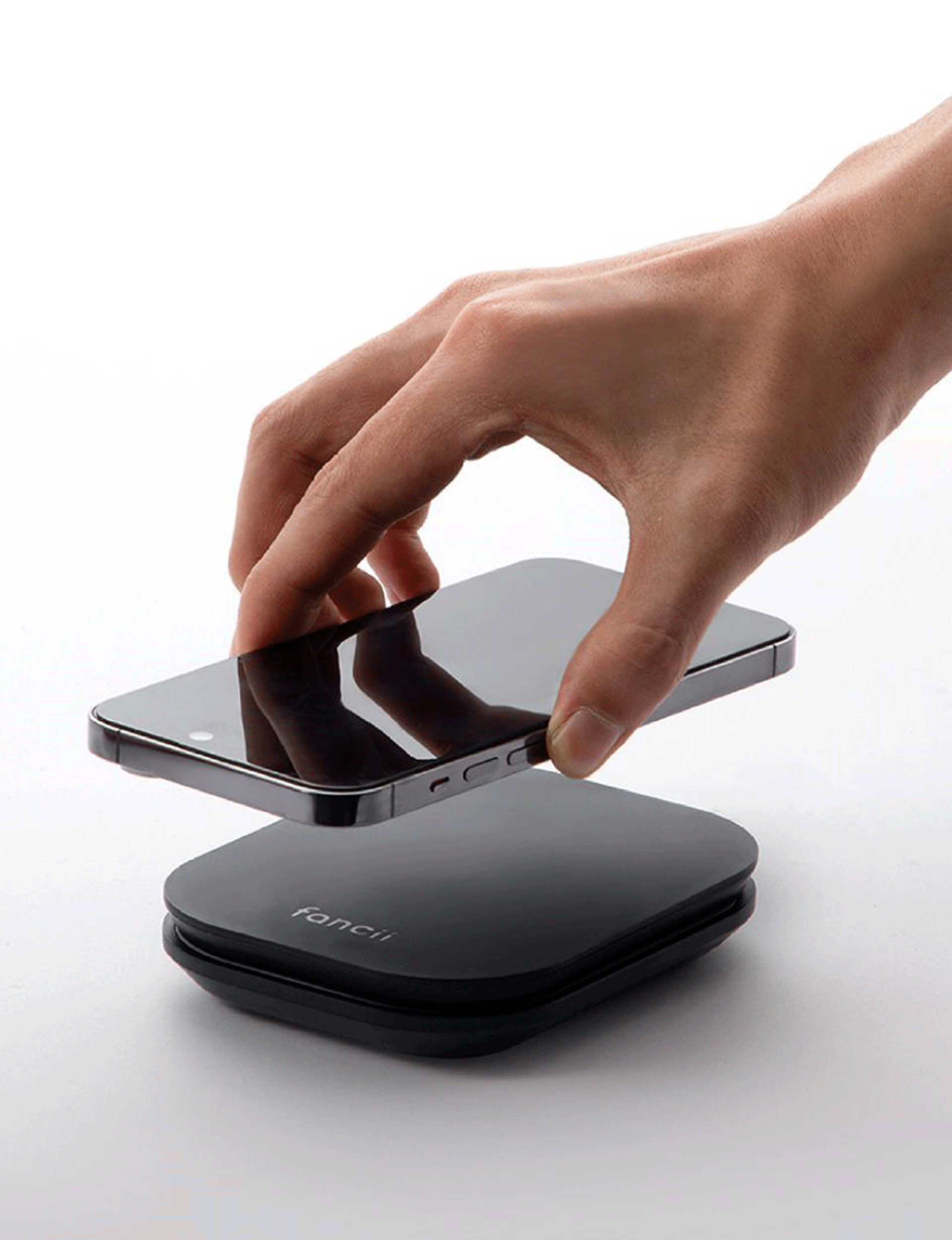 Mica Wireless Charging LED Compact Mirror
Mica was designed with the modern, busy individual in mind, considering the demands of a fast-paced lifestyle and your daily use of a compact mirror. Its design accurately reflects your needs, ensuring a seamless fit into your busy schedule and keeping you connected on the go. Whether you're touching up your makeup, fixing your hair, or ensuring your phone stays charged, Mica is always there to support you. Its intuitive design makes it an essential companion in your daily routine.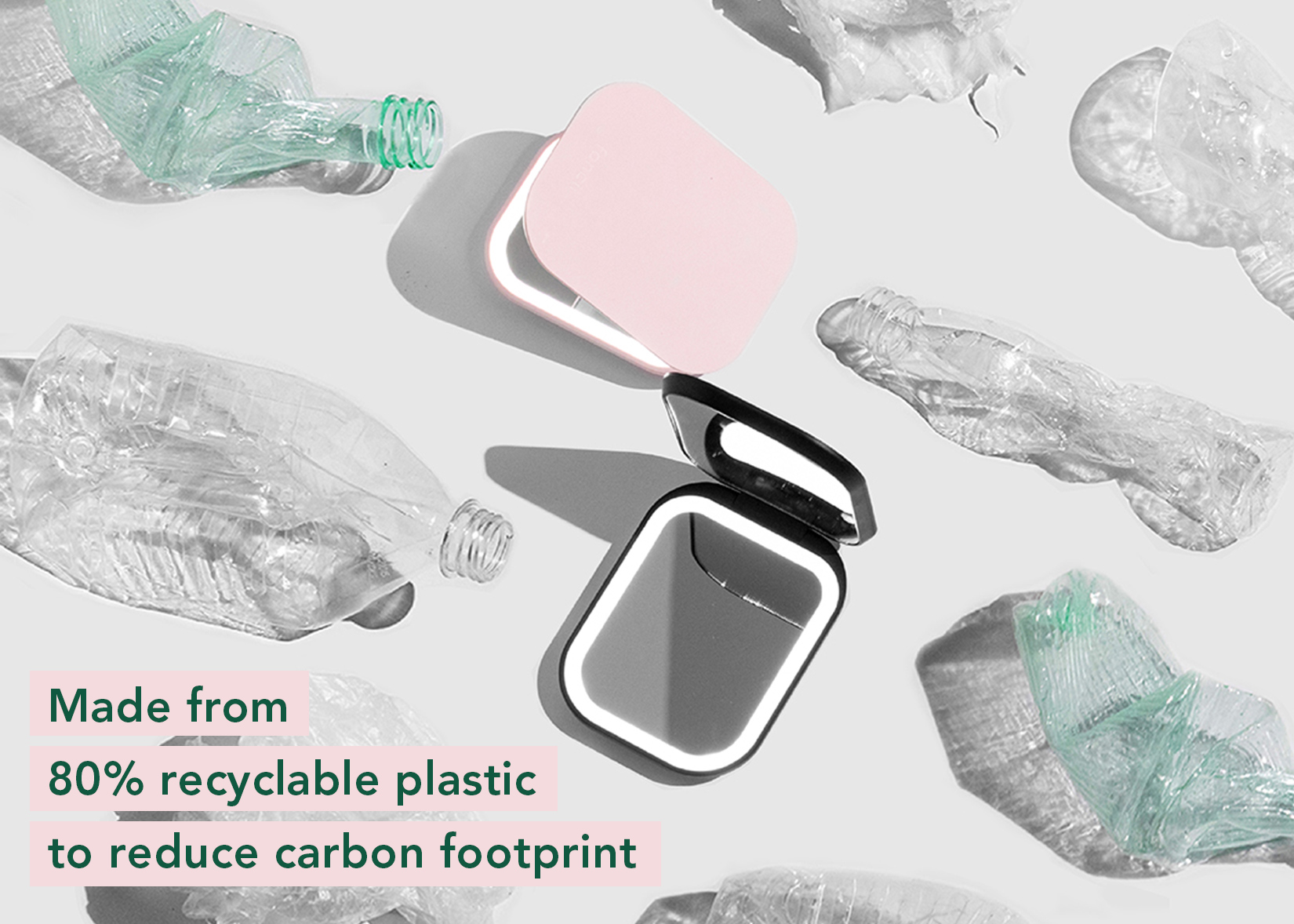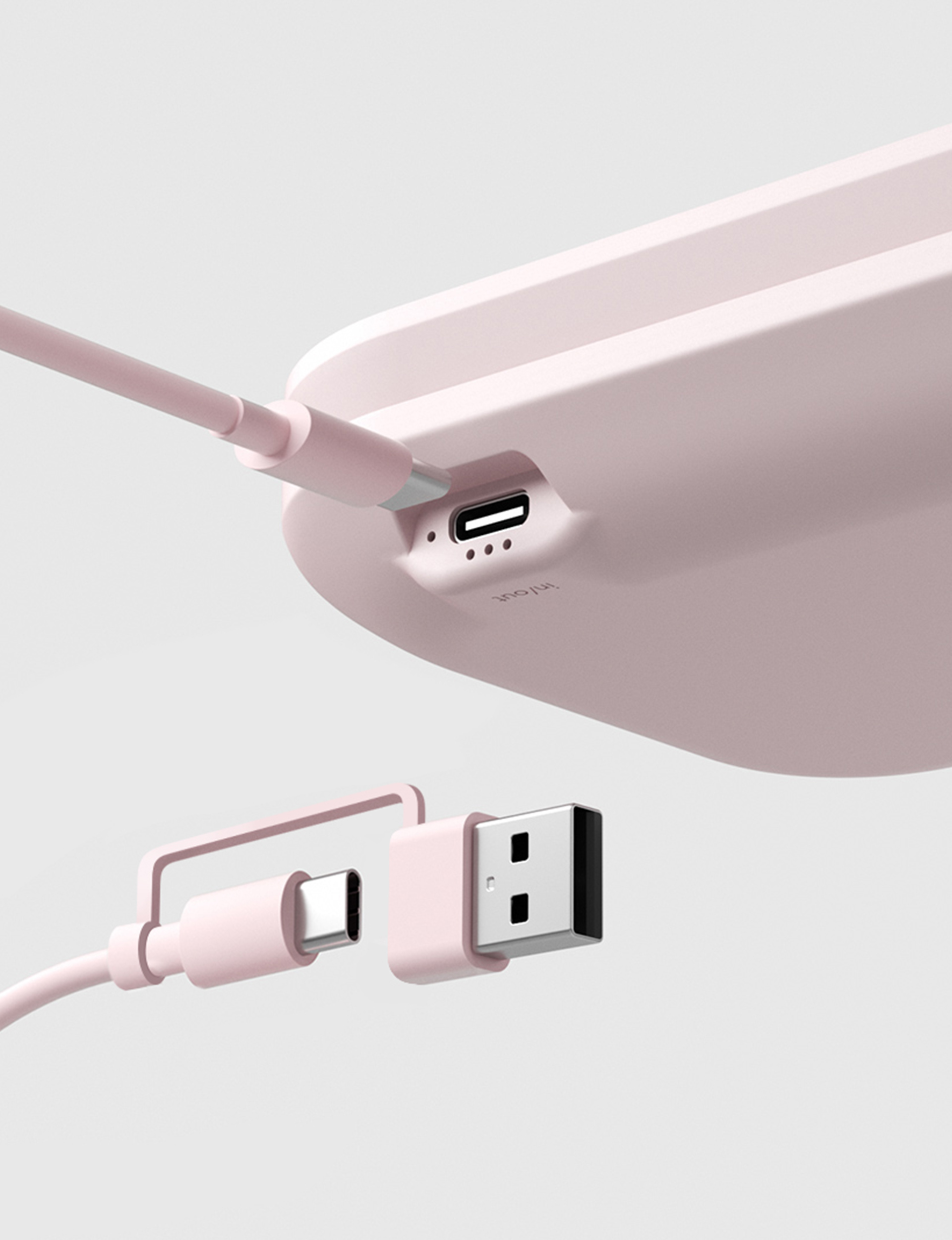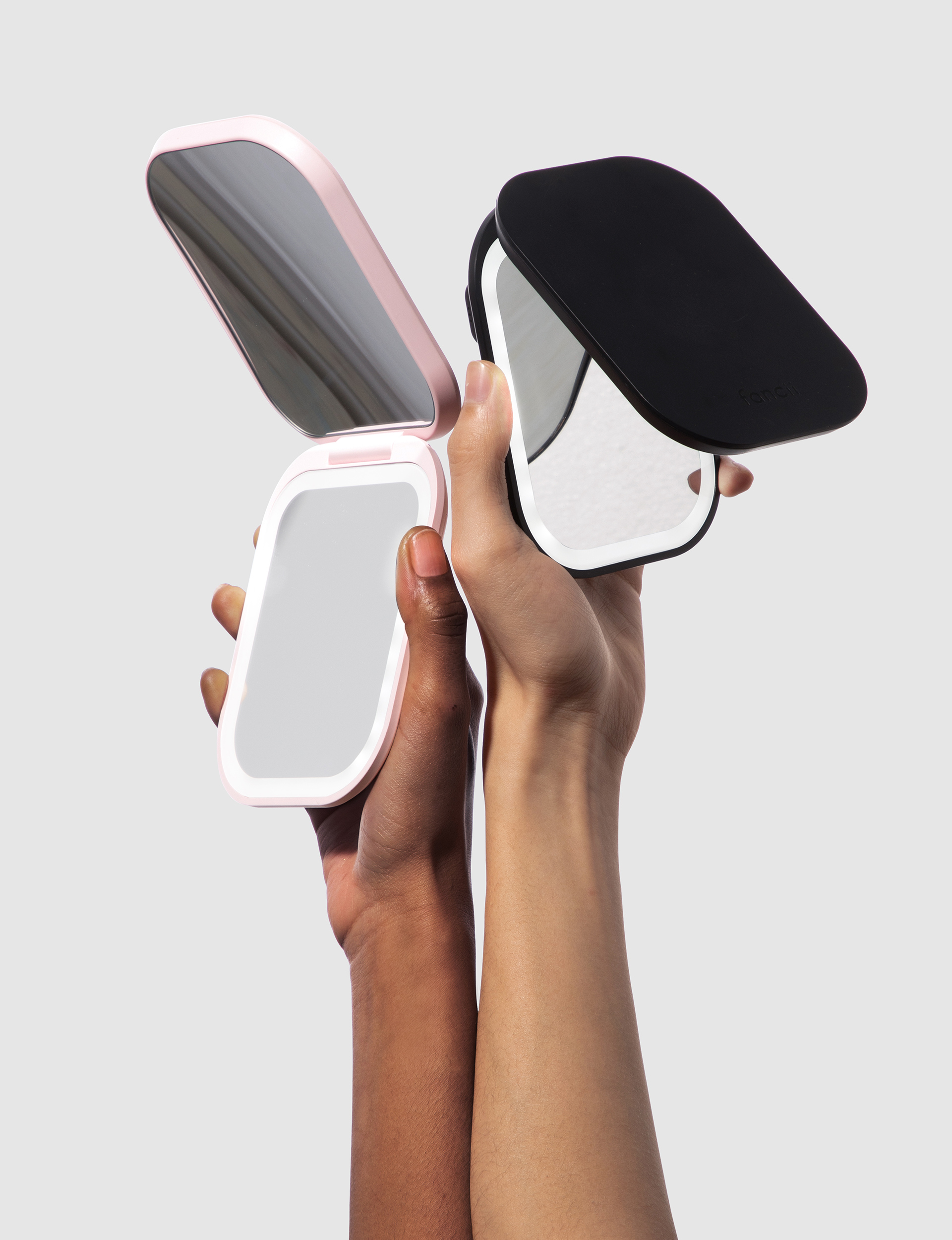 The Concept of Mica
Mica is the world's first LED compact mirror that is made with 80% recyclable plastic material. It features two large mirrors and a powerful battery, but finding the ideal form that seamlessly blends comfort and style was a challenge. However, taking inspiration from Paul Smith's quote, "You can find inspiration in everything," we looked for solutions in unexpected places. We were struck by the timeless design of bowls, which have been a part of human life for over a millennia. Despite slight evolution, the form and function of bowls remain unchanged after thousands of years. They have become a natural part of our daily lives, fitting comfortably in our palms. Taking this concept, we adapted it to the Mica to create a device that is both functional and ergonomic. The outcome was two flat bowls stacked on top of each other, the form offering ergonomic comfort and ease of use. Its unique curved design includes a finger notch for effortless opening and a curved bottom for a comfortable grip in your palm.
With a top flat surface designed specifically for phone charging, Mica delivers fast wireless charging capabilities for any wireless charging enabled smartphone. And, with the added option to charge your device with an USB cord, you'll never run out of power on the go.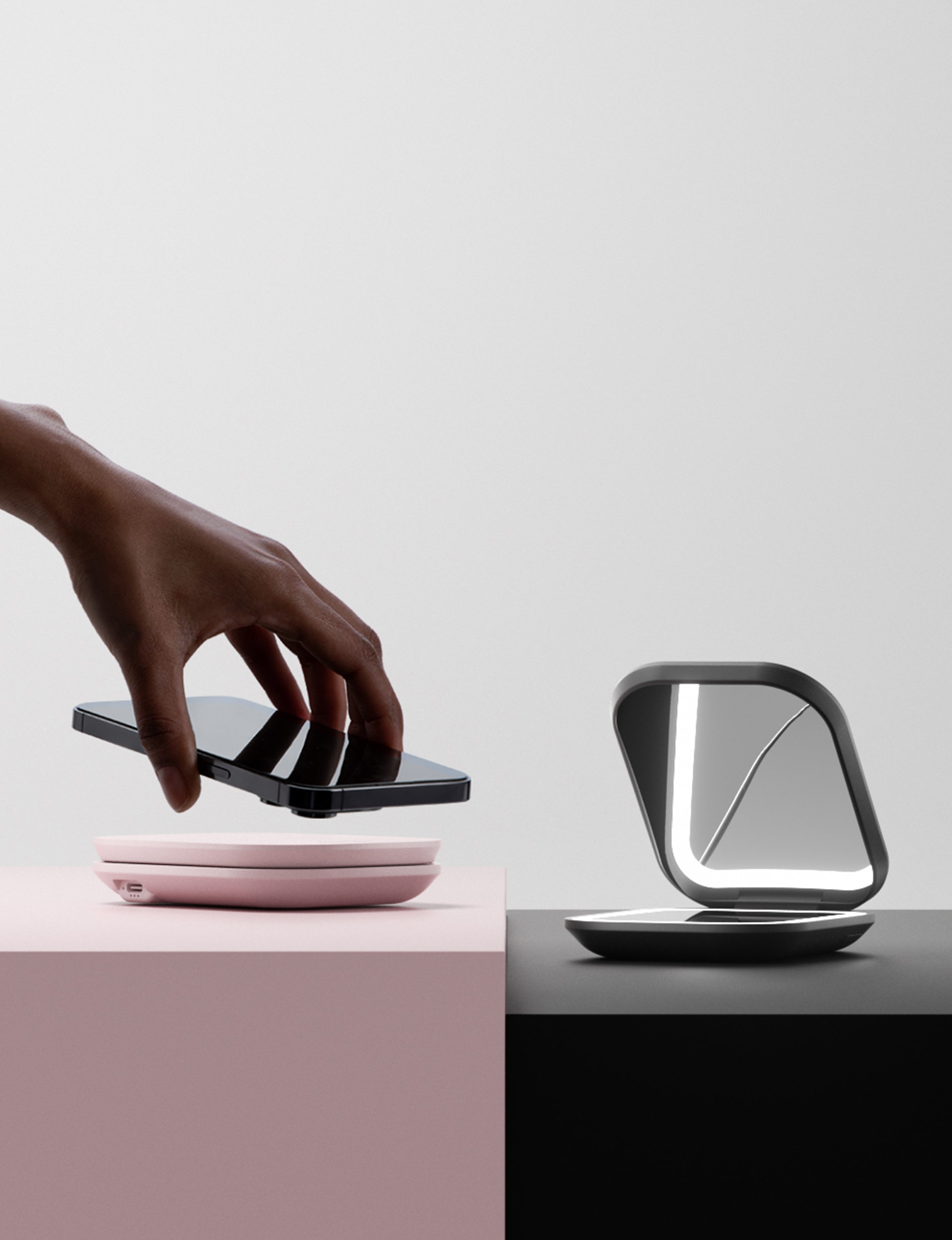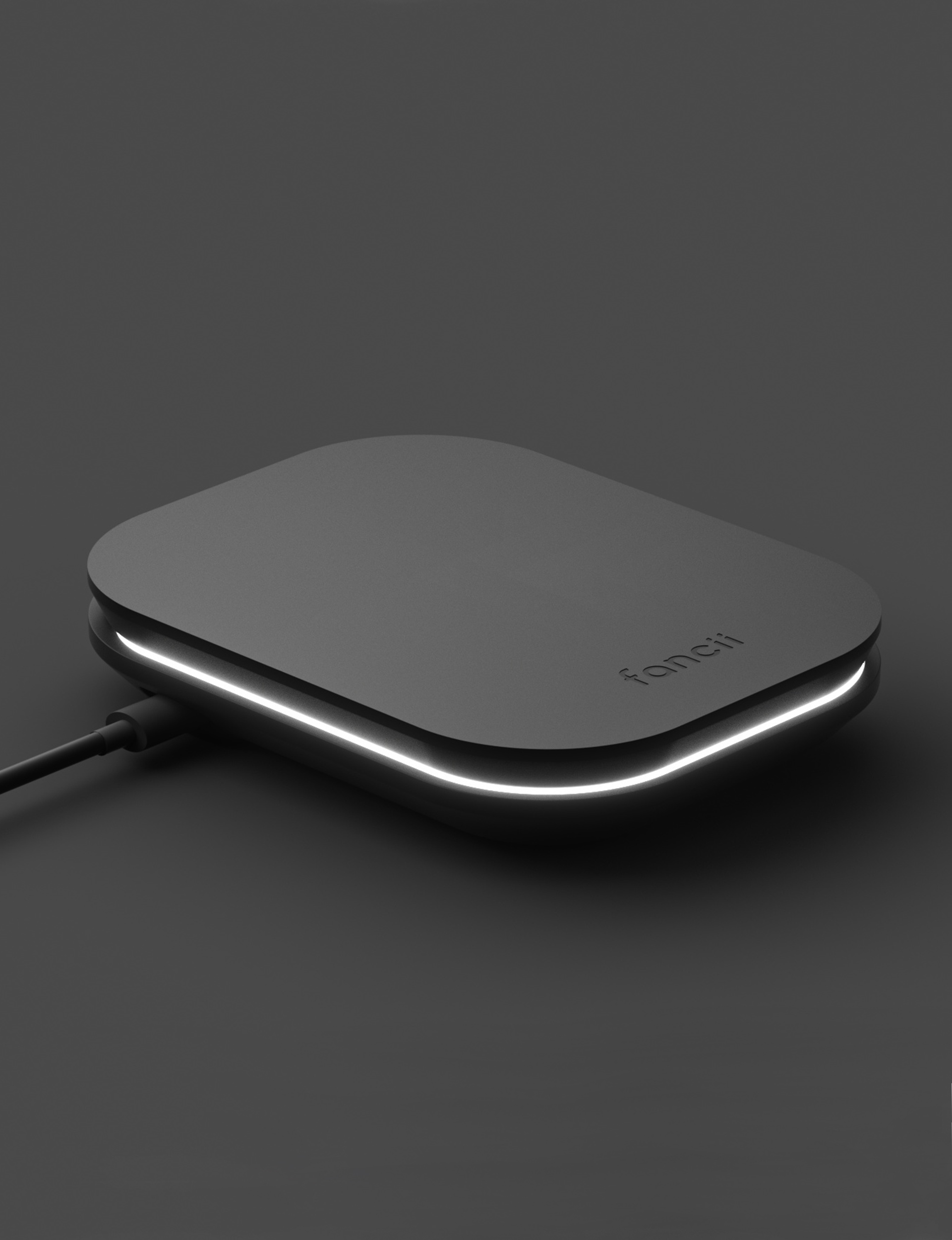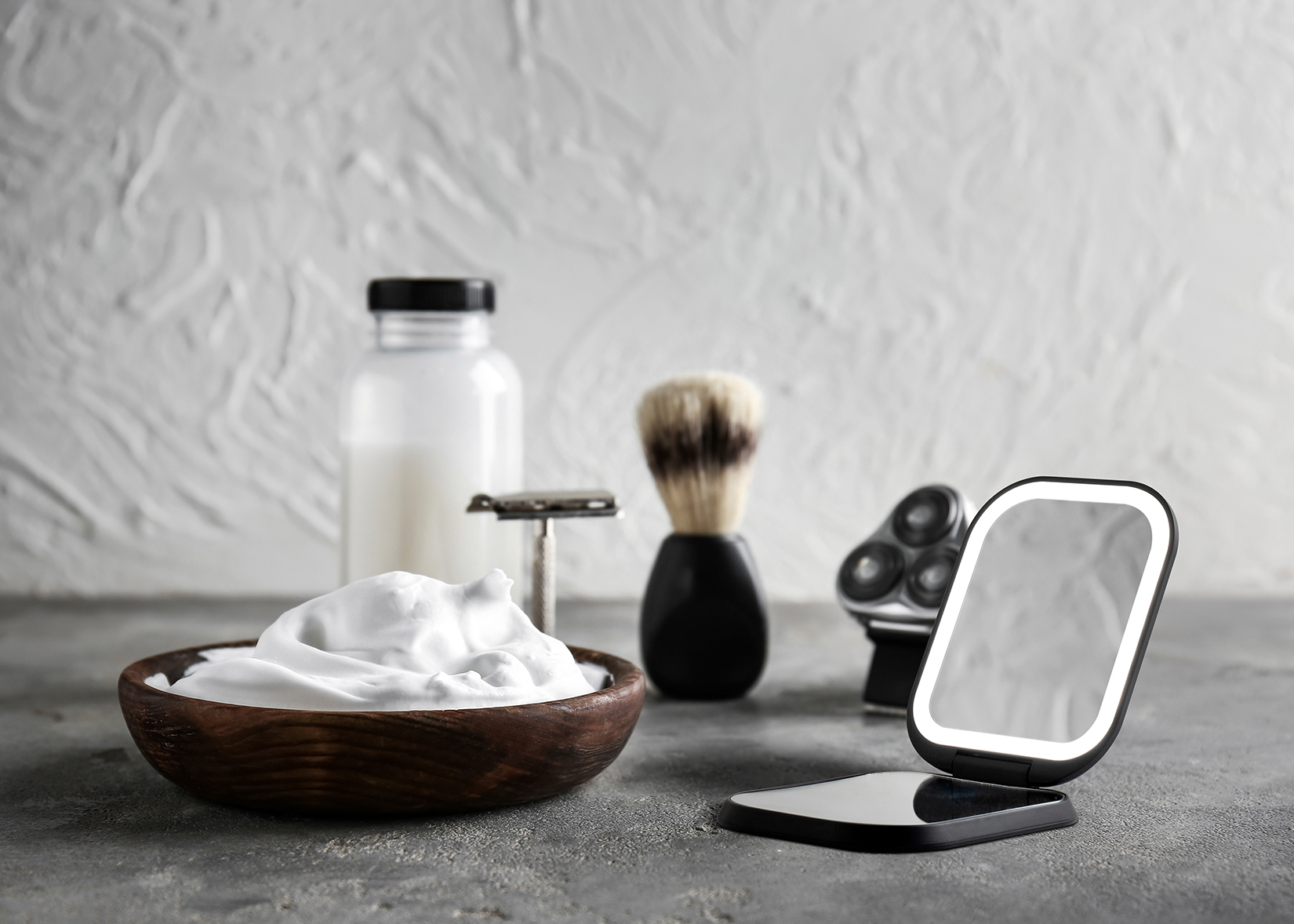 Project:
Compact LED Mirror
Product Design:
Lenny Ming Lo
Art Direction:
Sihan Chen @ Fancii & Co.
Product Design:
Lenny Ming Lo